Small businesses have become the backbone of the United States of America contributing significantly to the growing economy. Furthermore, given the fact that small businesses usually purchase local, and supply locally as well, there is a lower chance of environmental pollution. Small businesses also have more responsible business practices and have better accountability because the business means something to them personally. However, people often find it difficult to fund small businesses for a variety of reasons. One of The biggest reasons that any small business fails to stay afloat is because they do not have enough money to pump into the business. Secondly, small businesses have to compete with bigger stores to sell their products or services. Therefore, it can often happen that even if a small business has a great product or service, they often do not have enough money to keep the business going.
This is where grants for small businesses come, and they are tremendously helpful allowing small businesses to get a liquidity infusion to carry on their business easily and without any trouble. Most of these grants are structured in a way that you do not have to pay them back. If you are a woman in business, you may be entitled to some specific grants and schemes to help you out with your business. This guide attempts to give you some pointers on some grants that you can check out as a woman in business.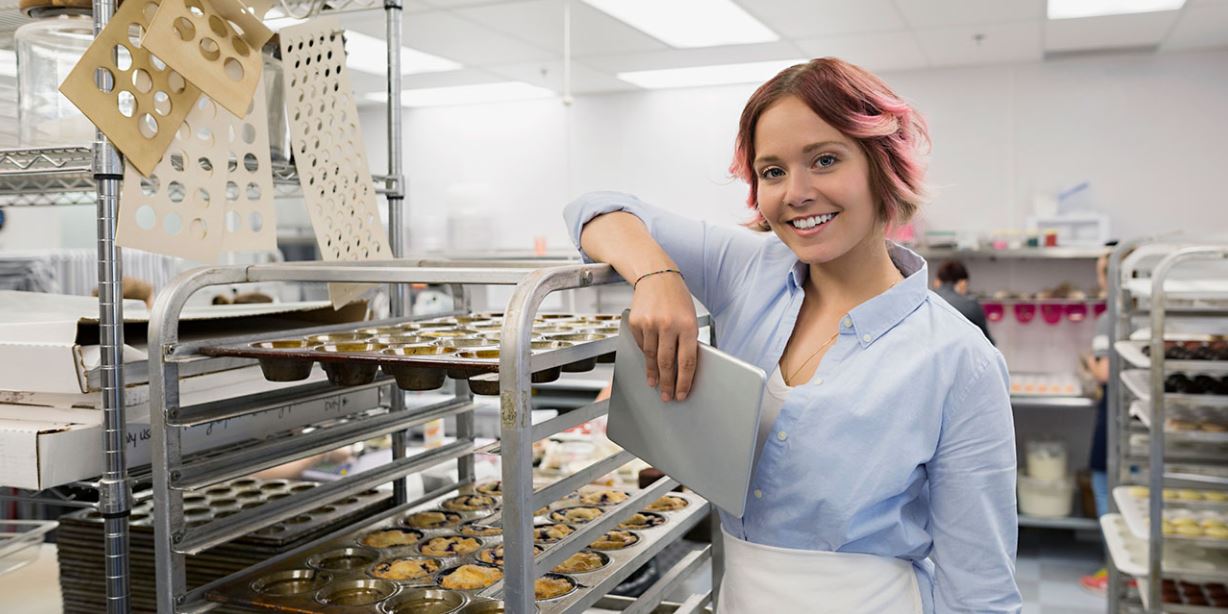 Business grow and scale much quicker than before
One of the biggest reasons that some businesses grow much faster than the other Is because some businesses receive liquidity infusion and funds at an early stage which helps them scale at a much better rate. However, due to various socio-economic barriers, and because of invisible glass ceilings, even if a woman's business is doing really well the chances of them getting a loan as compared to a man owned business are relatively lower. Therefore, It truly is a reassuring fact that there are many schemes and grants available for women-owned businesses for women to take their business forward successfully.
How can I find small business grants as a woman?
One of the great things about small business grants is the fact that a variety of organizations, such as government-funded schemes, private schemes, and not for profit organizations provide funding and grants to women in business. Given that different organizations provide grants to women in business, it can be quite easy to find a grant that you are eligible for, and that suits your situation perfectly. All you have to do is a little bit of research and find a program or a grant that you can use to take your business forward successfully. Here are some pointers on how you can find the perfect grant for your situation. 
Check if you are eligible
When it comes to applying for these grants or applying to any such program, the most important facet to consider is as to whether or not you are eligible. You are unlikely to be eligible for every program and for every scheme that is available. The eligibility criteria for each of these programs varies depending upon which organization is offering it, and what their rules are. Usually, your level of income, the nature of the business, the revenue you have annually, the number of people your business employs, etc are all factors that are taken into consideration while determining whether or not to give a grant to a person. 
Understand the application process
The second thing that you need to do and understand is that the application process for the grant is extremely important. You are unlikely to have a successful application unless you understand exactly as to how the process works and submit all the required information and documentation for the application. Ensure That you submit authentic and correct information, and also ensure that your documents are up to date – because if you fail to submit authentic and correct information there is a chance that your application can get rejected. Some organizations may also request photos or a video of your business, the business premises, etc. 
For some grants, you may have to pay an application fee, but most of these application fees are extremely reasonable and affordable. However, there are many grants that offer support without the payment of an application fee as well. 
Some federal grants for women's small business
Here are some grants and programs run by the federal government that offer financial assistance to businesses run by women. 
Grants.gov
While there are many organizations and agencies offering financial support to women-owned businesses, it is always better to take the assistance of the federal government when it comes to taking a grant since they are reliable and authentic. If you want to see what are the various different types of grants that are currently available and whether or not you are eligible to apply for them for your business, all you have to do visit grants.gov and check the website out for more information. You will like I have to create an account and provide info such as your DUNS or business identification number. To apply for a grant under this scheme, you may have to be a registered business in the United States of America. 
Small Business Innovation Research and Technology Transfer Programs
If your business is one that contributes to research and development, the federal government has various schemes and grants for small businesses that are pioneers in innovation and technology. There are close to 12 agencies of the federal government that offer grants such as these. You can check these grants out on the SBIR website. To qualify for a grant under this scheme, you should be running a small business with not more than 500 employees. Schemes by the department of HUD, Agriculture, and defence are most common under this umbrella. To apply for a grant under this, you may also have to show that your business is a profit-making venture. 
The Girlboss Foundation Grant
This grant program was launched by Sophia Amoruso in the year 2014 and provides a grant to female entrepreneurs twice a year. Grants are usually awarded in the fields of arts, fashion, music, design, etc. The eligibility criteria of this grant can be found directly on their website, and the grant amount is up to $15000. You can check out the grant website at Girlboss Foundation Grant.
State-level and Local level grants for women with small businesses
Apart from those grant schemes by the government, there are also other grants provided to small businesses at a county level and by not for profit organizations and non-governmental agencies. Here are some of the opportunities you can take note of if you are looking for some extra help for your business.
Women's Business Centres
Women's business centres are a great choice for women who want to scale their business, and they are extremely accessible given the fact that there 100's of these centres across the country. The SBA sponsors providing funding and liquidity help to those female-owned businesses and helps them develop their business model, and give them access to some much-needed capital.
Economic Development Administration
The economic Development administration at the state level provides economic development resources to promote economic activities that help to improve the community at the grassroots level. There are various economic development districts that provide liquidity infusions and financial help to small businesses and local business owners. 
Small Business Development Center
If you live in the United States of America you would have certainly seen SBA sponsored business development centres and schemes across the country. These offices are present at the university or the College level. They provide some much valuable insights on how you can plan your business, how you can research your markets, and how you can finance your business to get the most out of it. 
Private grants for women-owned small businesses
Apart from the programs by the federal government and state governments, there are also various programs run by not for profit organizations and other non-governmental private agencies that offer financial assistance to women-owned businesses. Here are some of them. 
Amber grant
The Amber Grant was launched by WomensNet in 1998 to honour the memory of Amber Wigdahl. Amber had passed at the age of 19, and could not pursue her dreams of becoming an entrepreneur like she always wanted to. In her memory, the grant provides up to 4000$ to those businesses owned by women each month. Apart from this, 12 grant winners are also given an additional 25000$ at the end of each year. All you have to do to apply for this grant is to explain the model that your business follows, and how you plan to take your ideas forward and execute them. You may have to pay an application fee of about 15$. 
Eileen Fisher Women-Owned Business grant
This grant is offered to 10 women-owned businesses each year. This grant awards a sum of 100,000$ to businesses where a woman owns at least 51% of the equity, and where a woman leads the business. There are some pre-requisites to apply for this grant, such as your business should have been operational and in force for at least a period of 3 years and should have a revenue of less than $1 million. If your business has a community development feature, such as environmental care or social improvement, you are likely to have better chances to get this grant.
Other avenues that you can get a grant as a women
Apart from grants offered by the government, by various not for profit organizations and other private agencies, there are still many other grants that one can look into. Here are some of the grants that are available for women. 
FedEx Small Business Grant For Women
FedEx is known all over the world as the premier delivery service, and they offer a small business grant of about $25000 to 10 business owners every year. Furthermore, apart from the financial assistance, the grant winners may also be allowed to use the FedEx Office print, and various other tools and facilities (depending on the terms of the grant). To apply you will probably have to submit pictures or a short video of your business apart from the other information that is likely to be requested.
National Association for The Self-Employed
This grant offers a sum of about $4000 to those who want to scale their business. You can use the funds for whatever you deem fit, including developing your business, for marketing, for advertising, for hiring, etc. You will have to be a member of the NASE and pay a membership fee of 120$ a year to be able to apply for this grant. 
Ideacafe Grant
Ideacafe grant is another great portal that offers a grant to small businesses. Female owned businesses get prioritized when it comes to the grant, and the grant offers financial support of 1000$. 10 business owners get the grant every year, including start-up companies. The application process is free, but ensures that you submit accurate and up-to-date information. 
Cartier Women's initiative award
The Cartier women initiative award provides grants and schemes to businesses that are owned by women. To be able to apply for this grant, you will have to be in the early stages of your business, and you will have to be profitable. 18 women-owned businesses are shortlisted each year for this grant, of which the top 7 will finally receive $100000 for the business, and the rest will be entitled to $30000. You will also receive mentoring from an expert that the organization finds which can significantly help you with your business.
The Halstead Grant
This grant started off for women in the jewellery industry. It was initiated in the year 2006 and provides grants for those women in the jewellery business. The business should be less than three years old, and you can check out the terms of the grant and various eligibility criteria here at Halstead Grant.
Open Meadows Foundation
Open meadows foundation is another organization that offers to fund for small businesses and start-ups. The budget for the organization to be able to apply for this grant should not be over $75000. It should also be a woman-run business. 
37 Angles Grants
37 Angles is another organization that provides grants to women-run businesses. However, to apply for this grant, you will have to be a member of the organization first. 
Conclusion
Therefore, there are a lot of grants and schemes available to women-owned business. If you want help running your business or need financial assistance, one of the best things that you could do is find a grant that offers some assistance. As long as you do your research properly, fill the application form correctly and provide the required documentation, and meet the eligibility criteria of the grant that you are applying for, you will likely be approved.